The GREAT British Online Film Festival presents
a series of exclusive film screenings at Meridian Space
In celebration of the inaugural GREAT British Online Film Festival, the British Embassy Beijing will be hosting a series of film screening events in partnership with Meridian Space, bringing audiences a taster of what's on offer during the festival.
Taking place in one of Beijing's hottest new cultural venues, Meridian Space, this series of screenings will be comprised of award-winning or nominated British short films. Kicking off on Sunday 16 November at 5pm, this series aims to be the new winter Sunday evening entertainment for Beijing residents until 7 December. The series of screenings will also be organised in partnership with That's Beijing and online arts portal, Phoenix Art.
Curated and supplied by the UK's largest short film distributor, Shorts TV, each series of shorts will showcase different aspects of quality British film, from animation to creative story-telling to love stories. With many of these films including your favourite British actors, such as Benedict Cumberbatch, Martin Freeman and Dame Judi Dench, film lovers won't want to miss this new Sunday evening entertainment in such a unique setting.
Organised by the British Embassy Beijing, VisitBritain and Virgin Atlantic Airways, the inaugural GREAT British Online Film Festival was launched on October 9th. The festival brings an unmissable array of 36 British features and 20 short films to netizens across the country, via the video portal, LeTV.  Viewers can tune in from now until 12 December by going to filmisgreat.cn.
The venue hosts for the screenings, Meridian Space, is located inside the brand-new C&C arts and culture park, in the heart of Beijing. It's a creative hub that brings together people, ideas, and products from all other the world, to provide renewed sources of inspiration and enjoyment. A cafe and bar, Meridian Space is also an events venue designed for a variety of activities, which makes it the perfect place for a relaxing Sunday evening.
Each screening event will explore a different theme, grouping 4 to 5 British short films together.
Screening event details:
–        Sunday 16 November: 5-6pm, Your Favourite British Stars
–        Sunday 23 November: 7-8pm, Animations
–        Sunday 30 November: 7-8pm, Award-nominated Interesting Stories, including a Q&A with ShortsTV CEO and Producer, Carter Pilcher
–        Sunday 7 December: 7-8pm, Love Stories
Ticket booking enquiries: Call: (0) 10-51600496 or write: info [at] meridian-online.com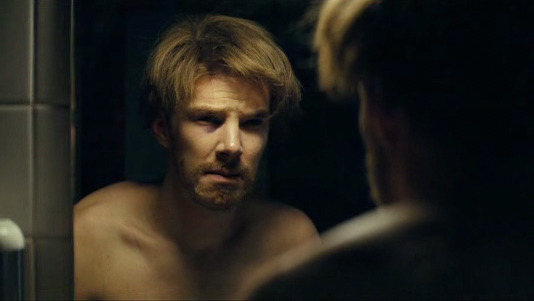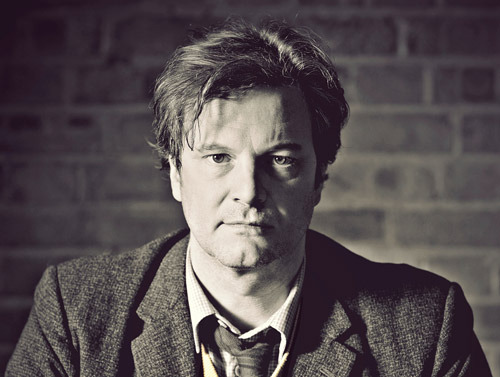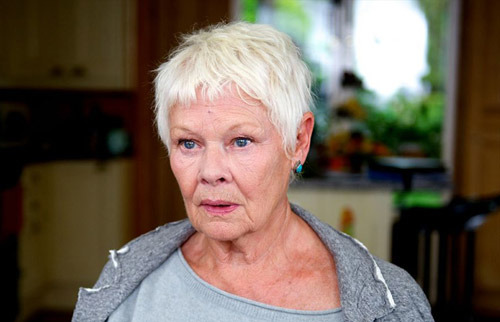 Week 1: 'Your Favourite British Stars'
With nearly two-thirds of the 200 highest-grossing films of the past 12 years having involved UK talent in leading roles, this first screening event will serve as a celebration of some of the world's favourite British film and TV talent. This will be a very unique opportunity to see them star in roles that you would have never seen them in before.
Featuring: Dame Judi Dench, Benedict Cumberbatch, Keira Knightley, Martin Freeman, Colin Firth and many more!
Friend Request Pending
12 min | 2011 | Director Chris Foggin.
Starring: Dame Judi Dench, Philip Jackson and Tom Hiddleston.
Genre: Romantic Comedy
Friend Request Pending is a short comedy drama about the mature generation dating in our modern social networking world. It's a tale of love but more importantly life-long friendship.
Steve
16 min | 2010 | Director Rupert Friend
Starring: Colin Firth, Keira Knightley and Tom Mison.
Genre: Black Comedy
Steve is a curious story about a man who came for tea….
The Voorman Problem
13 min | 2013 | Director Mark Gill
Starring: Martin Freeman and Tom Hollander.
Genre: Black Comedy
Doctor Williams is called in to examine the enigmatic Mr Voorman, a prisoner with a peculiar affliction: he believes he is a god. The Doctor must decide on the sanity of Mr Voorman: is he a faker or a lunatic?
Inseparable
12 min | 2008 | Director Nick White
Starring: Benedict Cumberbatch and Nathalie Press.
Genre: Drama
When young dad, Joe, discovers he's dying, drifter Charlie is given a unique opportunity to turn his life around. A story of family, identity and starting again.
New Year's Eve
18 min | 2002 | Director Col Spector
Starring Keira Knightley and Stephen Mangan
Genre: Romantic Comedy
A young woman brings out the worst in a group of friends on New Year's Eve.
Tickets are priced at just 40RMB for one drink of your choice (coffee/tea/wine/beer) which allows you access to the screenings.
And why buy just one session when you can make the most of these great ticket offers:
4 sessions for 120 RMB
3 sessions for 90 RMB
2 sessions for 60 RMB
Booking ahead (HERE) is strongly encouraged!
Stay tuned for the next screening events details soon!